Hey @karensphotoart, love the pattern!
We've introduced the High Five tiling a few months ago (post) and I am happy to see people making such good use of it!
I especially like the t-shirt in your list of examples. The sleeves and the main section nicely match, which is neat given that you used the metamorphosis effect which changes the look across the outfit. Well done!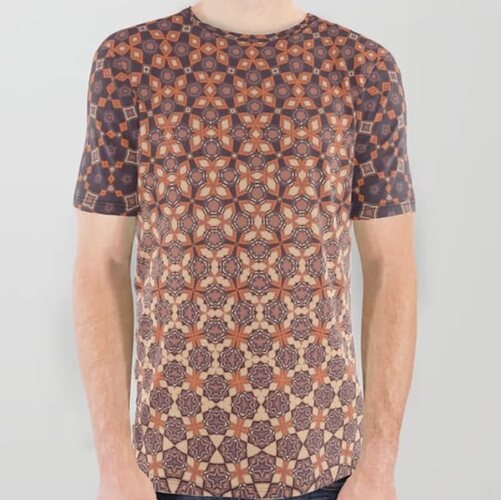 By the way, feel free to add a link to your store